New styles outstanding flame aroma diffuser recommend
2022-09-23
Page view : 87 views
While it may look like a toaster is on fire at first glance, this double-take-inducing cool new Fireside Ambiance Humidifier is actually an ultrasonic humidifier / essential oil diffuser that combines soothing fine mist with colorful LEDs to produce highly realistic flame effects shooting up from the top.
The Flame Diffuser scents your home and looks beautiful while doing it. With a cover crafted out of matte shell, it doubles as a piece of décor—making it perfect for bedsides, countertops, and shelves.
HEREBY RECOMMED FOR U 3 flame aroma diffuser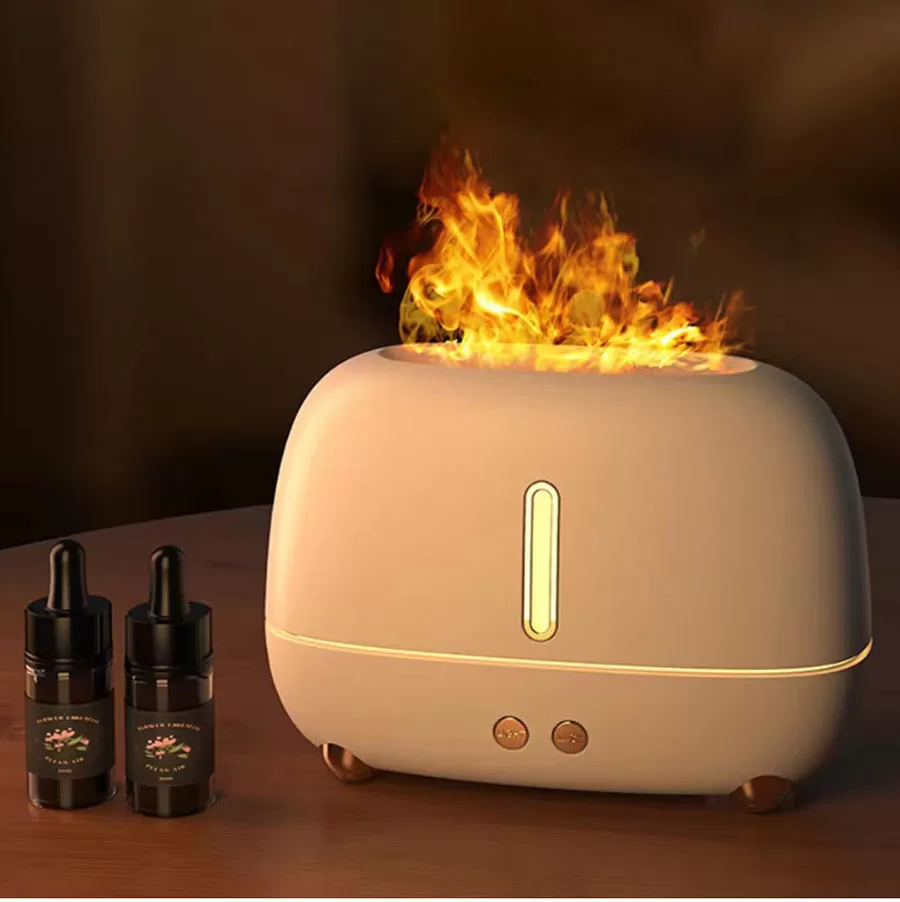 Wholesale Home Office Bedroom Desk Lamp Flame Night Light Water Tank Humidifier With 250ML USB Aroma Diffuser Humidifier
Product keywords
Aroma Diffuser Humidifier
Product Materil
ABS + PP + Electronic Components
1. Water shortage and power failure protection 2. Rated input: DC5.0V/2.0A 3. Working current: ≤900mA 4. Rated power: ≤4.5W 5. Water tank capacity: 250ml 6. Spray volume: 30-40ml/h 7. Timed shutdown: 1H 3H 5H timed shutdown
Quiet 130 ml Aromatherapy Mist Flame Humidifier Essential Oil Diffuser with Flame Night Light Remote Control Timer For Gift
| | | |
| --- | --- | --- |
| Product Name | Water Tank | Power Rate |
| Flame Air Humidifier | 130ml | DC5.0/1.0A |
| Color | Product Size | Working Current |
| White/Black/OEM | 135x135x78mm | <=850mA |
| Spray amount | Product material | Timed Shutdown |
| 15-20ml/h | ABS+PP | waterless automatic powder-off protection |
Flame Humidifier Aroma Diffuser Air Humidifier Ultrasonic Cool Mist Maker Fogger Essential Oil Flame 3D fire diffuser

Power supply: plug in the USB cable (please use 5V2A adapter for power supply)
Water tank capacity: 180ml
Atomization amount: 15-20ml/h
Use time: 9-12 hours
Products include
1. Diffuser*1
2. Instructions for Use*1
3. USB line*1
Use caution
1. This is a diffuser, no need for any cotton swabs, then you can add non-corrosive essential oils to diffuse the aroma.
2. Please make sure to use a 5V2A adapter for power supply, otherwise the circuit may be damaged.
3. Please make sure that the water level is below the MAX line, please do not let the water enter the ventilation duct, otherwise it may damage the circuit.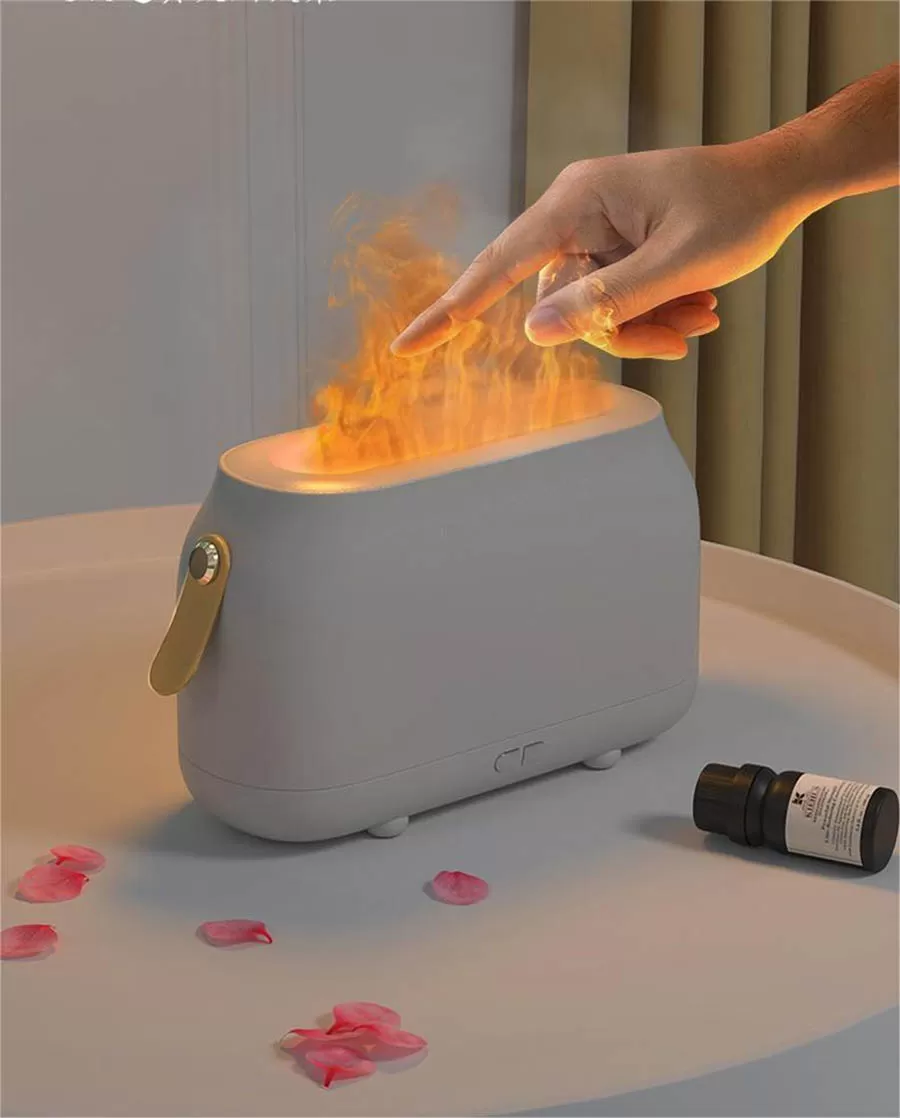 Are you looking for a delightful way to keep the dry air in your home under control this winter? Enter our Flame Like Humidifier! It looks like a flame when used and has three colors to choose from that are sure to match your home decor. Choose Outstanding is your smart choose ,we are 20 years diffuser manufacturer .
Outstanding Design & Manufacture Co., Ltd. is a professional company, to produce Aroma Diffuser, Reed Diffuser, Scented Candle, Oil Burner, Fragrance Lamp, Car freshener, Room Spray, Sachet, Ceramic Vase, Glass Bottle and decorative accessories for many years, we are located in Shangha